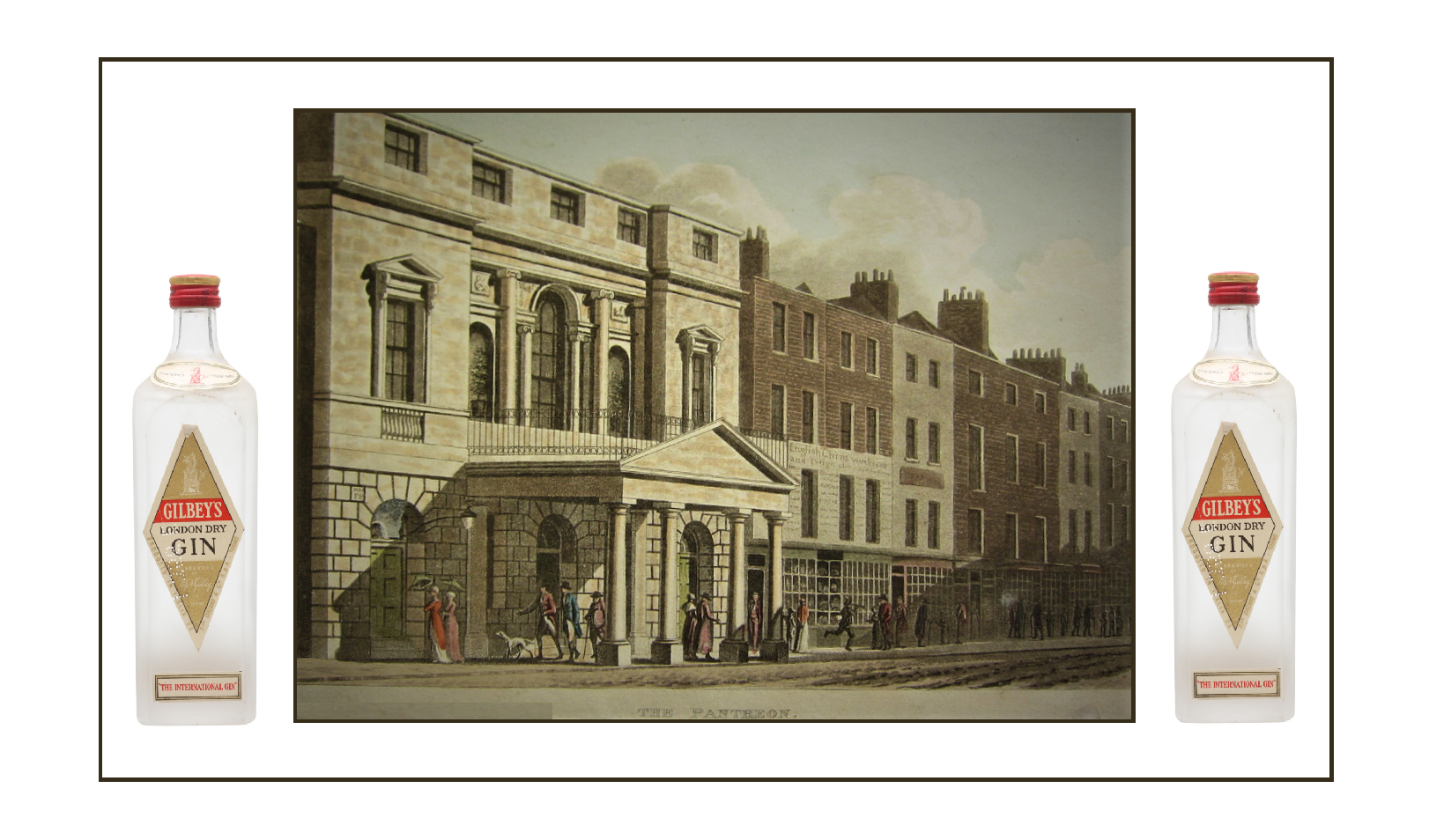 Some locations have more history than others. There are plots of land destined to remain backwaters, with the hum-drum tedium of everyday life dominating their existence. Others attract incident, adventure, strange people and even stranger tales. 173 Oxford Street, in the City of Westminster, falls firmly into the latter category, even if the last 80 years have mainly involved the sale of reasonably-priced suits and quality undies.
Our story starts in the mid-18th century, when Oxford Street began to be overtaken by urban sprawl. Two houses built on a pasture on the south side, close to Poland Street, were later inherited by one Philip Turst. At the time a summer pleasure garden in Chelsea called Ranelagh was popular with the nobility and gentry, and Turst began planning a 'winter Ranelagh' for his Oxford Street inheritance. He sold 50 £500 shares of a 60-year lease to raise the money needed, and building work began in 1769 to designs by James Wyatt. Wyatt was young and unknown at the time, and got the commission through family connections. The extraordinary edifice he created contained a huge central rotunda like the one at Ranelagh, cost £37,000 to build and was named after the Pantheon in Rome. It is said that Oxford Street was paved for the convenience of the new building's clientele, and during that work, convicts on their way from Newgate Prison to the gallows at Tyburn had to take a diversion. This was probably of greater concern to the prison guards than their charges.
Two shares were bought by Irishman Captain John Donnellan, a former army officer, who also managed to get himself appointed Master of Ceremonies. Commended for bravery during military service in India, he claimed to have worked for the East India Company's secret service and was in possession of gems and money on his return to Europe that were not easily explained. Clearly one for the ladies, he was sacked from his position at the Pantheon after supposedly abducting a young heiress, and was forced to sell his shares at a loss. He was later convicted of poisoning his wealthy young brother-in-law Sir Theodosius Broughton with arsenic, and was hanged in April 1781, denying his guilt to the last. Newspapers mentioned 'irregular propensities', a fondness for prostitutes and a long-standing liaison with a married woman referred to only as 'Mrs H' that continued until his death. Many reports in regional newspapers mentioned Donnellan's Pantheon connection, suggesting the 'winter Ranelagh' had already achieved a nation-wide fame
But I'm getting ahead of myself. On opening night in January 1772, the 1,500 guests addressed by Captain Donnellan included foreign ambassadors, the Lord Chancellor, Lord North, Lord Mansfield, Lord and Lady Clive and eight dukes and duchesses. Wyatt's design was well-received and brought him instant fame. Horace Walpole suggested it was the most beautiful building in England. Edward Gibbon, taking time off from scribbling about the decline and fall of the Roman empire, thought it the wonder of the century. Dr. Burney, father of novelist Fanny, recalled the original structure many years later:
No person of taste in architecture or music, who remembers the Pantheon, its exhibitions, its numerous, splendid, and elegant assemblies, can hear it mentioned without a sigh!
The notorious Mrs Sophia Baddeley, an actress (outrageous!) and an adulteress separated from her husband (the horror!) gained entry on the opening night despite being persona non grata. This was down to fifty of her young admirers – or 'roisterers-about-town' as the Illustrated London News described them – drawing swords and threatening violence under the portico unless she was admitted. The mother of the future Earl of Malmesbury was scandalised to see her there and was concerned that her own reputation would suffer if she was seen in her company. With Baddeley (shunned) and Donnellan (appointed MC), we have the double standards of Georgian high society in a nutshell.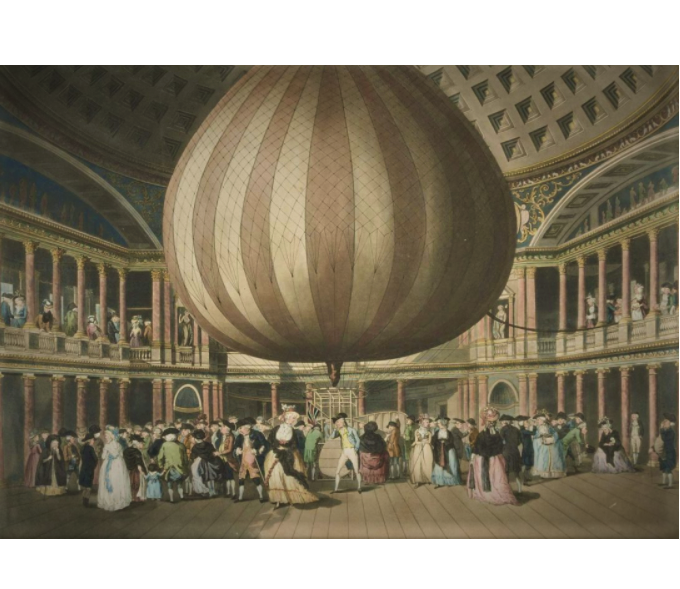 Dr. Samuel Johnson wasn't impressed with the building, thinking it inferior to Ranelagh, and although initially successful the masquerades and concerts soon fell out of favour. Prices were cut and events with more mass-market appeal were tried: After Vicenzo Lunardi's audacious balloon flight in England in 1784, the balloon was exhibited beneath the rotunda in 1784 and 1785. Unfortunately, in the second year Sr. Lunardi was left somewhat deflated – as was his balloon – by falling ceiling masonry.
← Lunardi's balloon in the rotunda, at this point still very much inflated
In 1789 the King's Theatre, Haymarket burned down, and the Pantheon was refitted by Wyatt as one of two rival schemes for a replacement. The work cost £35,000, and the building reopened in 1791 as the King's Theatre, Pantheon. It was not a success, and itself burned down – possibly the victim of arson by agents of its rebuilt Haymarket rival – on a freezing night just one year later. A young artist of some promise, one Joseph Mallord William Turner, painted the scene.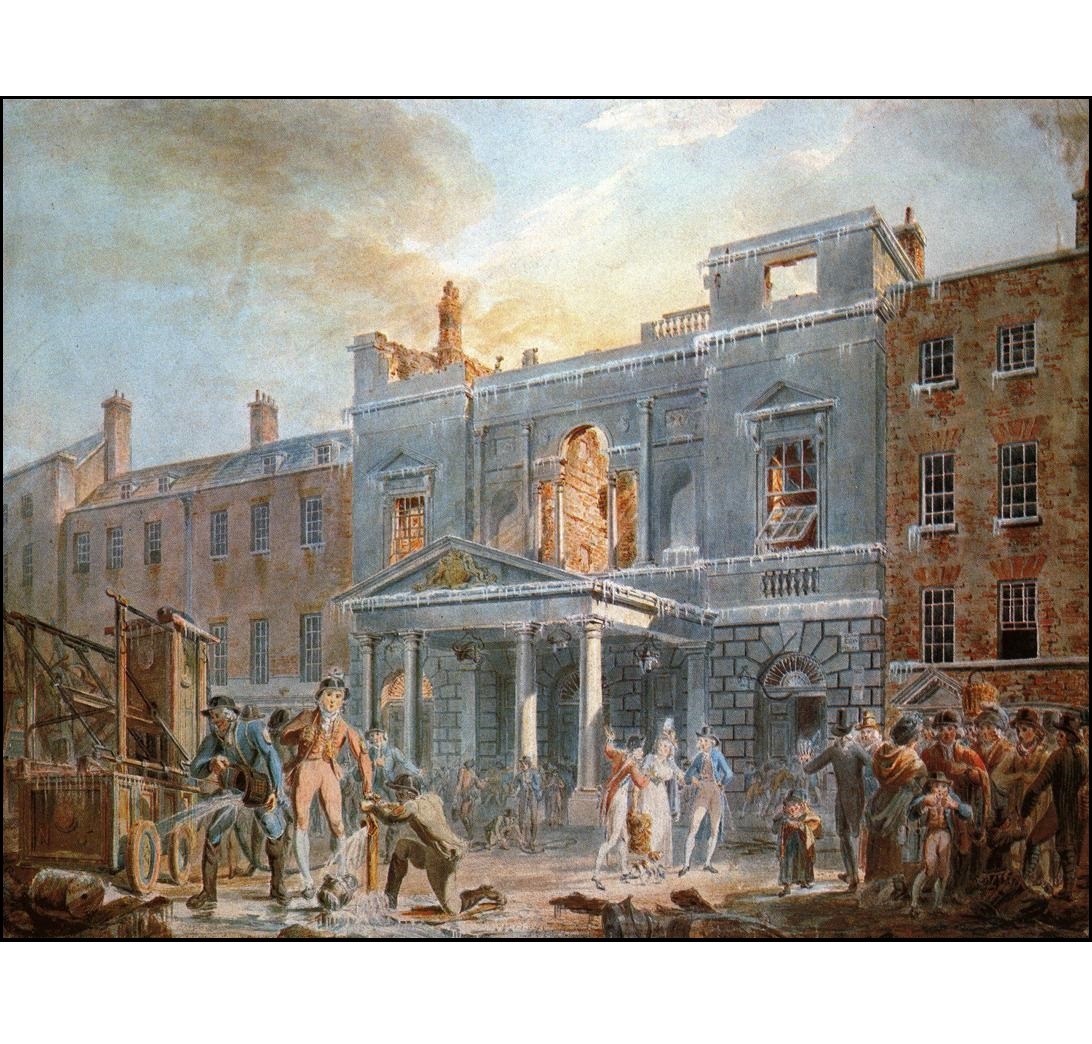 →The gutted Pantheon in 1792, in a painting by 17-year-old J.M.W. Turner. Crowds turned out to gaze on the ruins encrusted with vast icicles caused by water from the firemen's hoses freezing almost instantly.
Things went from bad to worse. A character called Crispus Claggett took a long sublease and rebuilt the Pantheon for masquerades and concerts, but soon disappeared leaving behind a mountain of debt. A new sublease was eventually granted to Nicholas Cundy, who converted it back into a theatre – and then some. The colossal auditorium cost £50,000 to create, had 175 boxes and was stated at the time as being 'too large for any rational purpose of dramatic representation'. The Lord Chamberlain promptly ordered it closed as he considered it unsafe.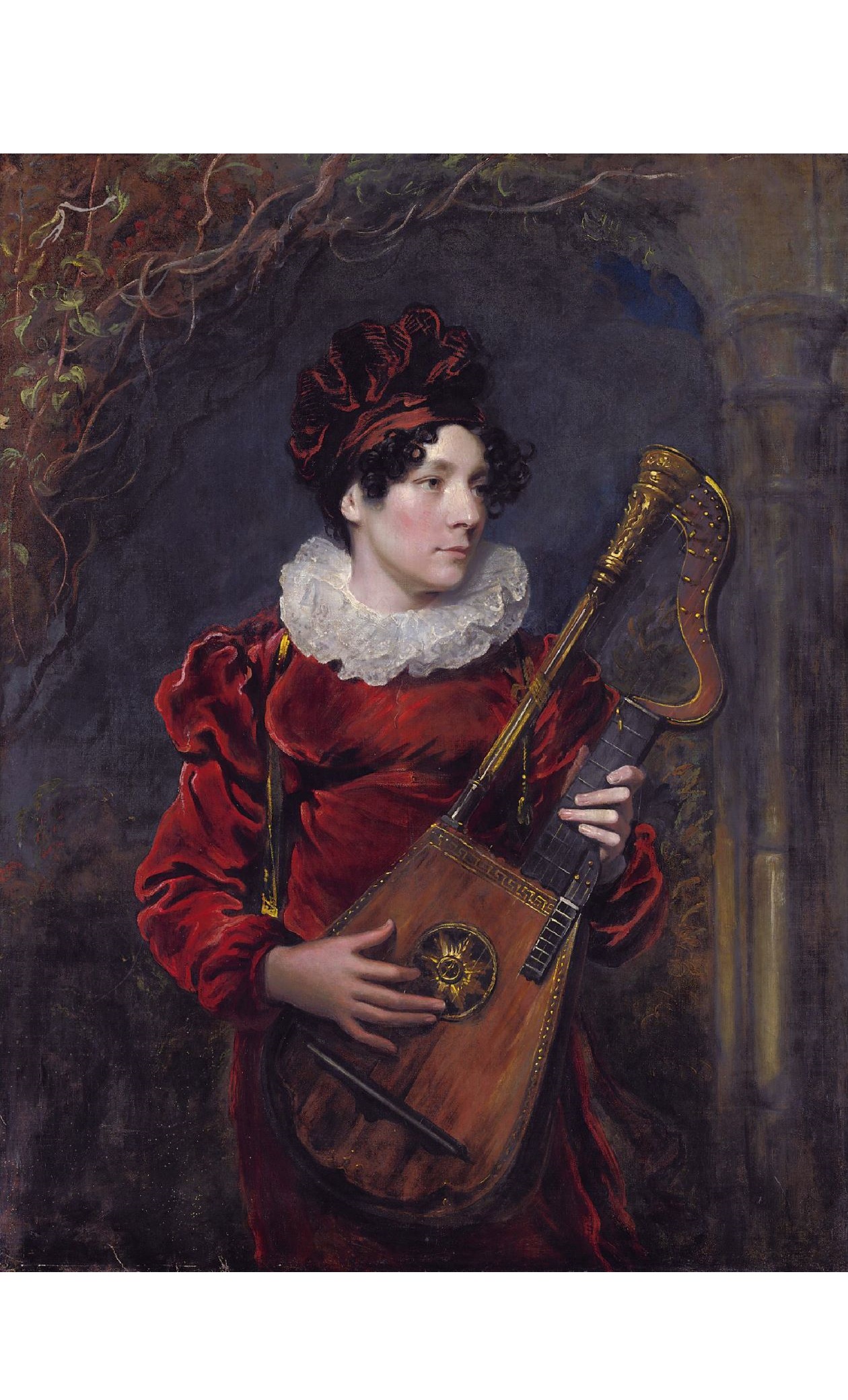 The required works were undertaken by fashionable architect John Nash, but James Wyatt – who died only a year later – declared them inadequate, by which time almost everyone involved in the enterprise was broke. Repairs finally complete, the licence granted by the Lord Chamberlain was too restrictive for a profitable operation so Cundy – in and out of prison for debt – defied him and in 1812 put on English opera. Legal action put a stop to him, but not before the Pantheon hosted a forgettable operatic debut by the unforgettable young Kitty Stephens. Miss Stephens, daughter of a wood carver, went on to marry at age 44 the 80-year-old 5th Earl of Essex. He obligingly died a year later, leaving her a wealthy widow who outlived her husband by 43 years.
← Kitty Stephens: minor opera singer, major merry widow.
With the Cundy operation mired in legal action, the building was stripped of anything saleable, and it stood abandoned and derelict until the head lease of the long-suffering shareholders finally expired in 1831.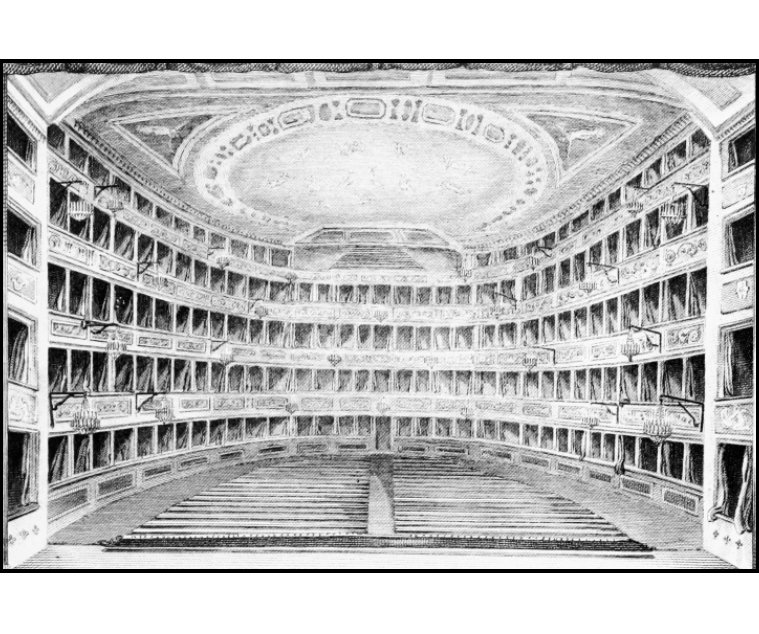 → An 1815 sketch of the unfeasibly large Cundy auditorium, before fixtures and fittings were sold to recoup losses. Its state deteriorated to the point where the Illustrated London News described it as 'tatterdemalion'.
The ILN clearly had an unfeasibly large thesaurus.
The ruin was reconstructed 1833-4 as a bazaar behind the original façade, to designs by Sydney Smirke. Even this rebuilding didn't pass without incident: There was an early example of unionised strike action by the workmen on site caused by a reduction in daily wages from 3 shillings to 2 shillings 10d in February 1834. Then a skeleton was discovered under the stage. Many believed it to be that of the missing Crispus Claggett.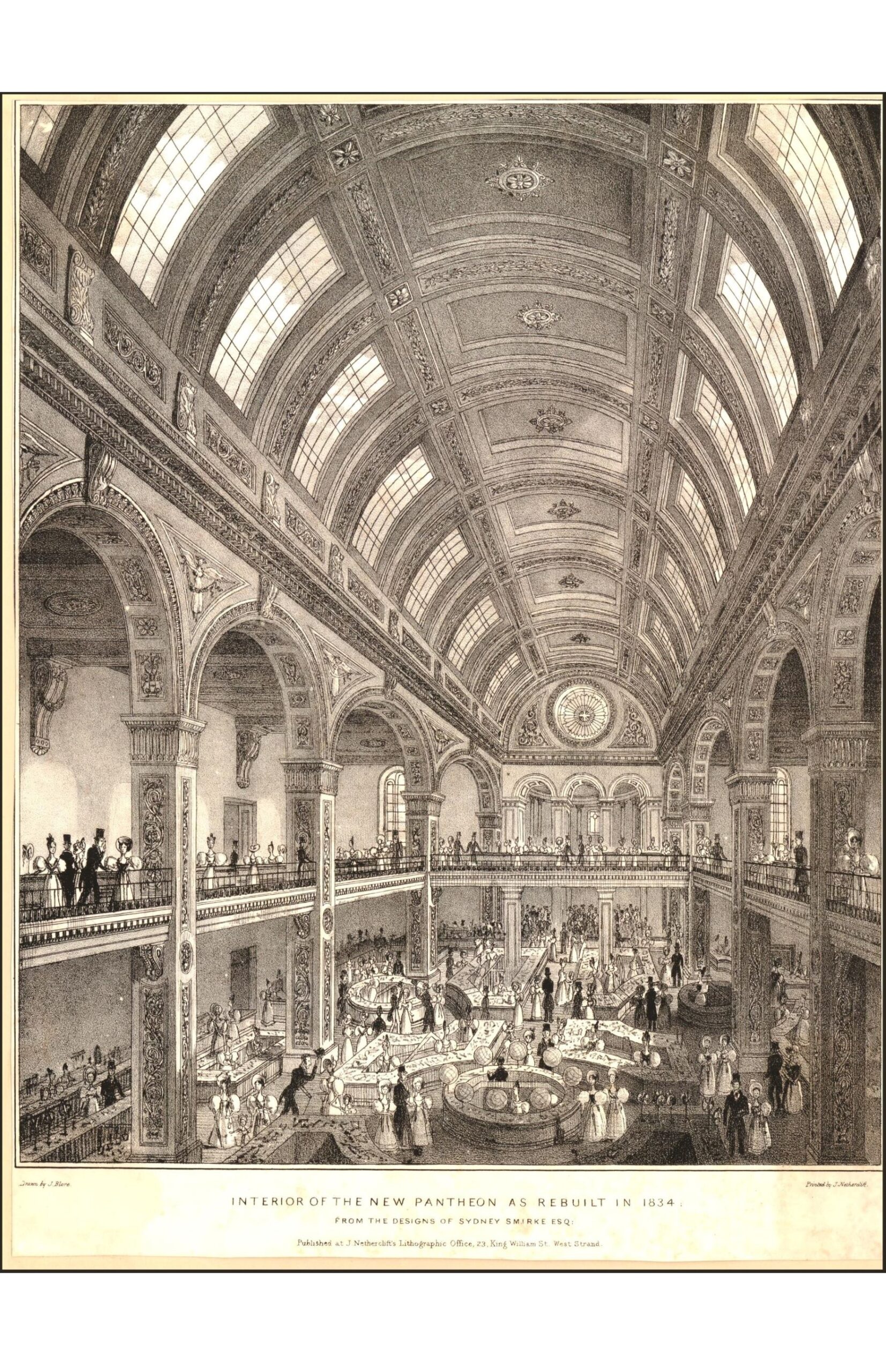 → The newly opened Pantheon Bazaar in 1834, with Smirke's magnificent barrel-vaulted ceiling. The first floor was eventually extended over the central space to become Gilbey's sales area.
Shopping arcades were in vogue, and the stylish new enterprise, with a glass-roofed conservatory south of the main hall for relaxation and promenading, flourished for more than three decades before Messrs W. & A. Gilbey, wine merchants and distillers famous for their dry gin, purchased the building as their new headquarters. A closing-down sale in all but name – 'fancy and useful goods of every variety are now being sold at greatly reduced prices' – was announced in the better newspapers in February 1867.
In another twist, the building's first use under Gilbey management was as a church. The conservatory was used by the parish district of St John the Baptist – part of St James's Piccadilly – from May 1867 until September 1869, when a temporary church across Great Marlborough Street became available.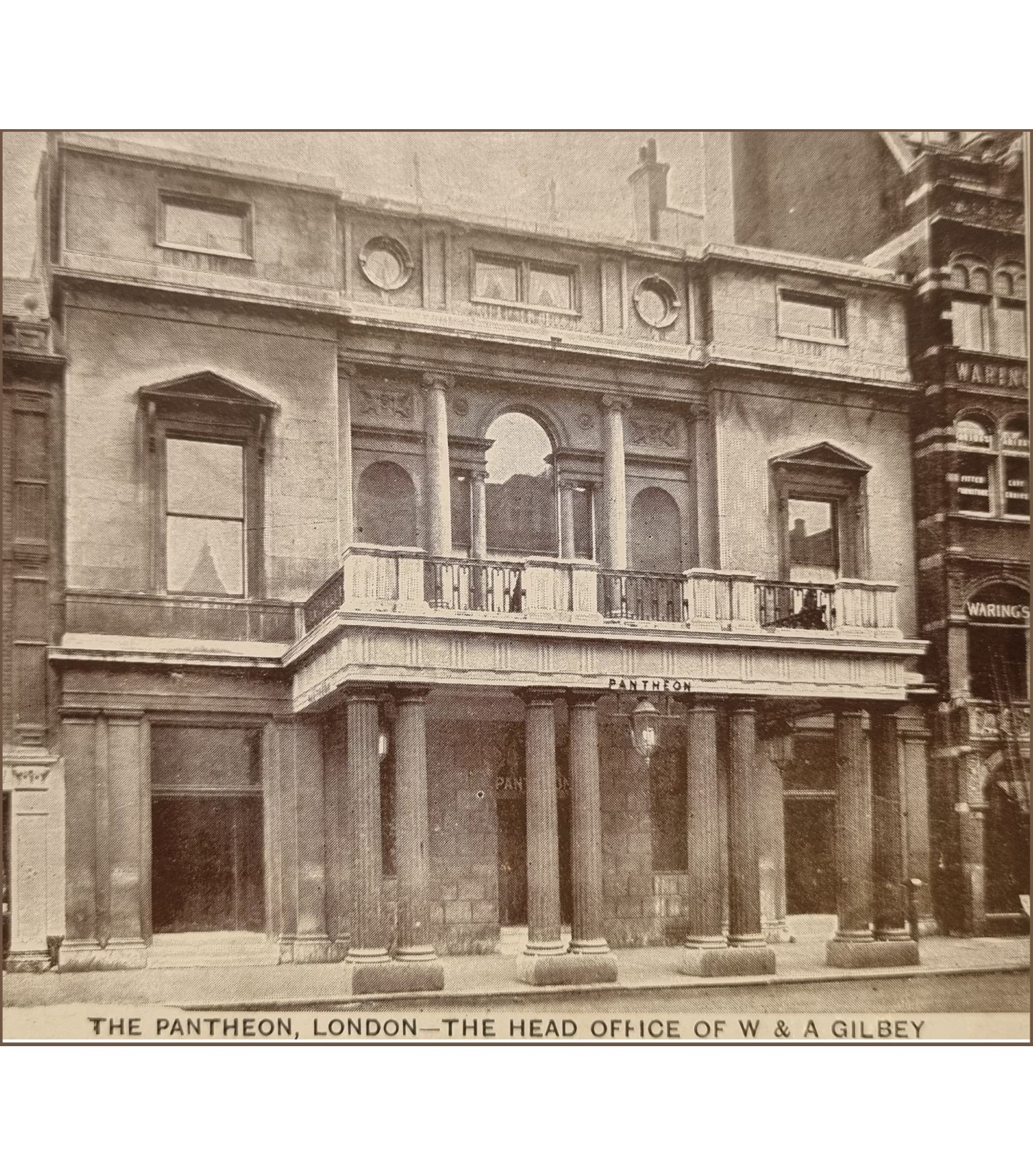 A lucky escape came on 6th May 1884, when the building next door, a china warehouse and emporium, was completely destroyed by fire. Stout walls and the rapid actions of the fire brigade came to the Pantheon's rescue. Its fate was finally sealed some 50 years later, when Gilbey announced its intention to relocate its offices to Camden, and a certain retail giant from Leeds famous for its reasonably priced-hosiery cast its covetous eyes over the site.
← The Pantheon in the early years of the 20th century. Despite minor alterations to the frontage by both Claggett and Smirke it is still recognisably Turst's 'winter Ranelagh' of 1772.
Gilbey moved out in 1937 after a farewell gathering of over 200 descendants of the founding Gilbey family, and the entire building was demolished. A new branch of Marks and Spencer ('M&S'), with a black polished granite frontage, opened in late 1938. The Georgian Society attempted to save the 180-year-old façade, planning to re-erect it in Sussex as part of a new country house, but failed. The stones were stored in a builder's yard until the 1950s, but when the builder needed more room, they were 'disposed of'.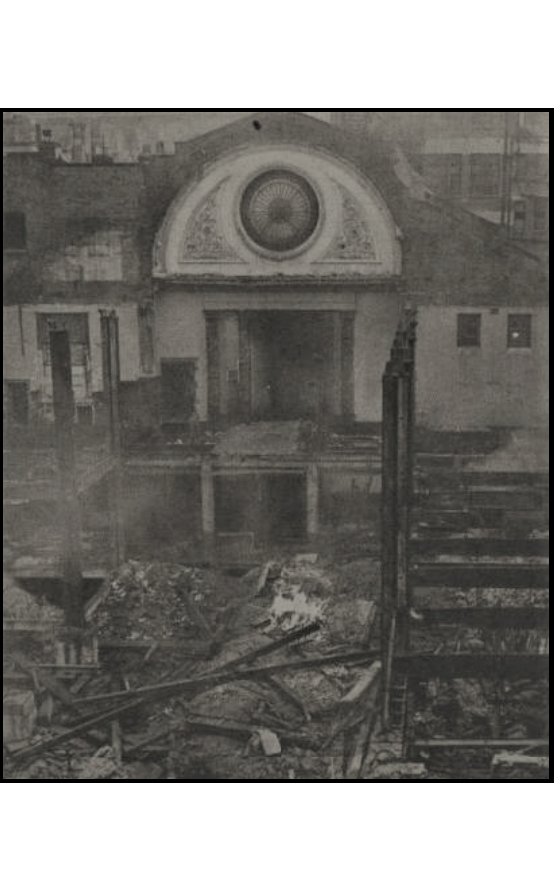 In 1951, M&S expanded into the building to the east, 169-171, and in the early 1960s extended the Pantheon façade over that site, almost doubling the width. It is now listed grade II, despite subsequent alterations. M&S remains the occupant, and it is still officially called the Pantheon.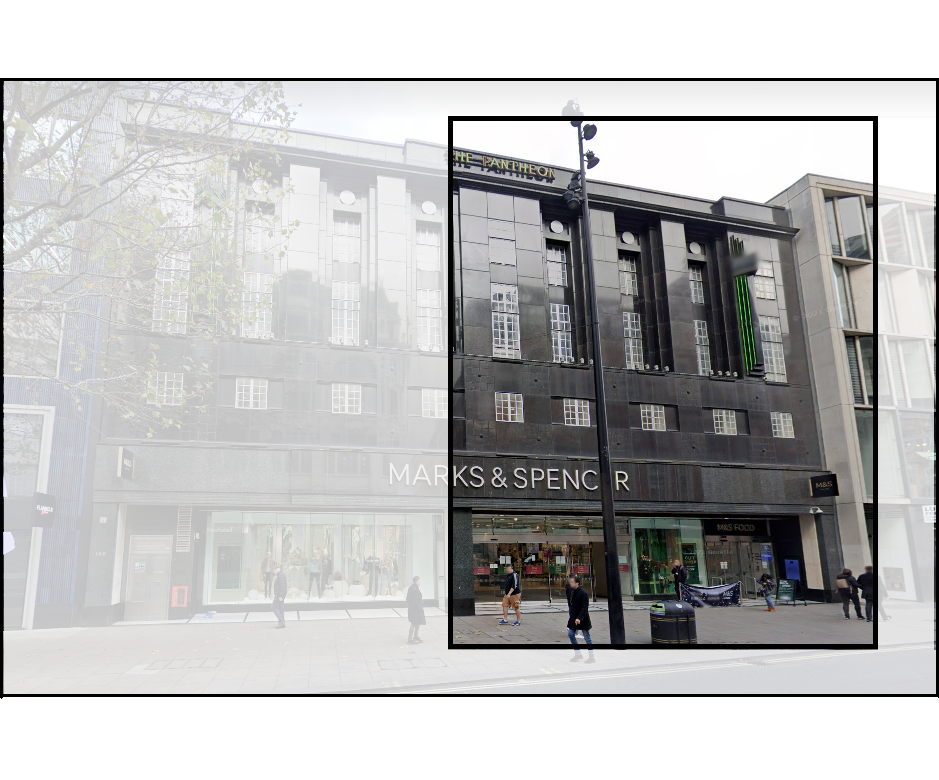 ← The extended site today. The 1938 design of 173 Oxford Street (highlighted) deliberately echoes the final form of the 1772 frontage, but using an art deco style.
It is a site with a remarkable history, and 80 years of tedious cloths retailing should not obscure the contributions made to that history by Philip Turst, James Wyatt, Captain Donnellan, Sophia Baddeley, Vicenzo Lunardi, John Nash, Crispus Claggett, Nicholas Cundy, JMW Turner, Kitty Stephens and the rest. 2022 marks the 250th anniversary of the opening night. I wonder if M&S will be doing anything to celebrate.
---
Nearest Station: Oxford Circus
Credits:
Pantheon as Gilbey's Gin Headquarters: From the author's collection
Pantheon today: © Google 2020
Pantheon Bazaar interior: © The Trustees of the British Museum, used under licence (CC BY-NC-SA 4.0)
All other images are in the public domain.
Selected Bibilography:
Historic England listing https://historicengland.org.uk/listing/the-list/list-entry/1393442 [accessed 25/9/2021]
Plimmer, C. & D., (1973), The Pantheon, Illustrated London News, 2 November 1973Weinreb, B. et al, (2007), The London Encyclopaedia, 3rd Edition, London, Macmillan.
Wheatley, H.B., (1891), London Past and Present Vol. III, London, John Murray
Willson-Disher, W. (1937), Storming of the Pantheon: A Romance of Oxford Street, Sphere, 13 March 1937
Survey of London: The Pantheon. Available at https://www.british-history.ac.uk/survey-london/vols31-2/pt2/pp268-283 [accessed 25/9/2021]
Ecclesiastical News, Derby Mercury, 22 May 1867
Home News, Cardiff & Merthyr Guardian, Glamorgan, Monmouth, & Brecon Gazette, 2 November 1866